Career | Performing | SongWriting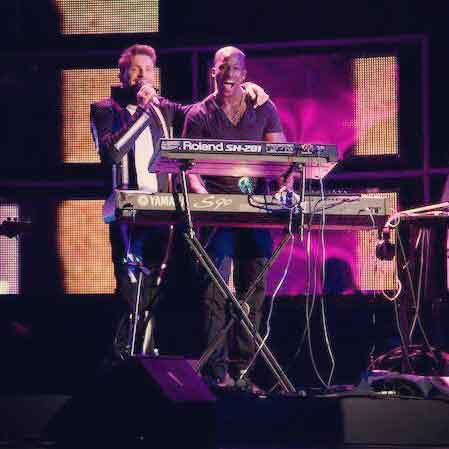 What was supposed to be 4 months ended up with me living in Moscow for over 2 years. What an amazing experience. I learnt an unbelievable amount, played with some fantastic musicians, saw the world, and is an experience I'll always treasure. I also then got to write 3 songs for Sergey's album which was a dream come true to finally perform my own music on a big stage:
When I moved back to London, I managed to get 'back on the scene' and started working with great artists over here as well. They have included playing, performing and recording with artists including Leona Lewis, Tinie Tempah, Idris Elba, Cee Lo Green, Kian Egan, Neon Jungle, Tinchy Stryder, Jessie J and other great artists and producers.